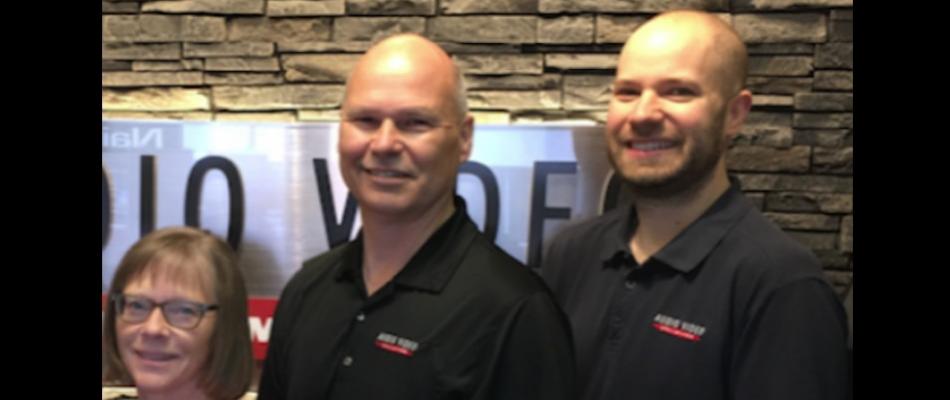 Our seasoned staff of AV design and installation professionals include members with over 25 years of direct industry experience. We pride ourselves on the fact we have been able to assemble a team that represents the best of the best, each having strong specialization in categories such as home theatre design, home automation, car audio design and installation, multi-room audio etc.
From the simplest of TV installations to the most technically advanced custom home projects, Audio Video Unlimited has the experienced and expert staff to confidently handle them all.

Celebrating 25 years ...since 1991
February 1991. We opened as Laser Tech Video & Sound on 59th Avenue as "Your Home Theatre Specialists". We were one of the first companies to combine your audio system with your TV to create "Your Own Home Theatre".
July 2000. We moved downtown to the historic Federal Building at 4810 50 Ave, better known as the Old Post Office. This gave us the space to grow and continue making electronics simpler for our customers. By this time we had expanded into Car Audio in addition to Home Theatre.
August 2003. We joined the national " Audio Video Unlimited" group to get better buying power and the best knowledge base available for our staff. By this time we had expanded our services to include the best in Home Automation.
February 2016. We celebrate our 25th anniversary in Leduc with most of the same staff for over 15 to 20 years. We look forward to continuing to make your home and car safer, more entertaining and easier to use.
"We make your technology simpler".